Commercial Grounds Maintenance Services provided in and around Leicester include:
Winter maintenance
Lawn treatments
Planting
Grass cutting
Hedge cutting
Graveling
Turfing
One off garden clearances for agents
Winter gritting and snow shoveling
Tree removal
Tree maintenance
Emergency call out
Litter collection
Fencing
Weed control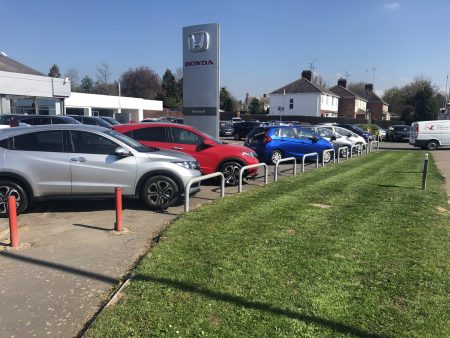 Commercial Grounds Maintenance Services
If you are looking for commercial grounds maintenance services in Leicester, we offer different packages to suit your needs. We cover maintenance such as grass cutting, hedge trimming, shrub shaping, weed control and general tidying as standard. All equipment required is supplied by us, and is commercial heavy duty equipment.  We use Honda & Stihl equipment which we feel gives the most professional finish, this also enables us to complete the job efficiently.
Our grounds maintenance teams will keep lawns looking fresh, clean and healthy. Groundwork services usually range from cutting general amenity grass to banks, trees and hedging. It's becoming more common for groundskeepers to prolong the life of your lawns using a wide selection of treatments, aeration and top dressing.
Our priority is to ensure the grounds of the area we are working (houses, businesses, parks, etc) are aesthetically pleasing. This includes regular upkeep, making sure they're healthy and in order, i.e. not overgrown, applying weedkillers to hard surfaces, lawn treatment and litter free. In short, a grounds maintenance team ensures everything looks nice!
If you require other services, 'extras' can be added and the package can be tailored to your specific needs. We believe that provide a professional grounds maintenance service at a reasonable cost.  Our grounds maintenance team is fully insured with 5 million pounds public liability. All green waste is removed from the customer site and recycled.
We have been lucky enough for some of our customers to allow us to use their logos on our site. We cover a vast range of industries such as car dealerships, Pubs & restaurants, crematoriums, private firms and golf courses, just to name a few. Many of our customers have been with us for years and recommend us to new clients.
Advanced Gardens & Grounds are happy to try and beat any like for like quote. My 25 years experience in this trade allows me to produce a reasonable quote with guaranteed customer satisfaction. Please ring me or fill out the online form for a quotation.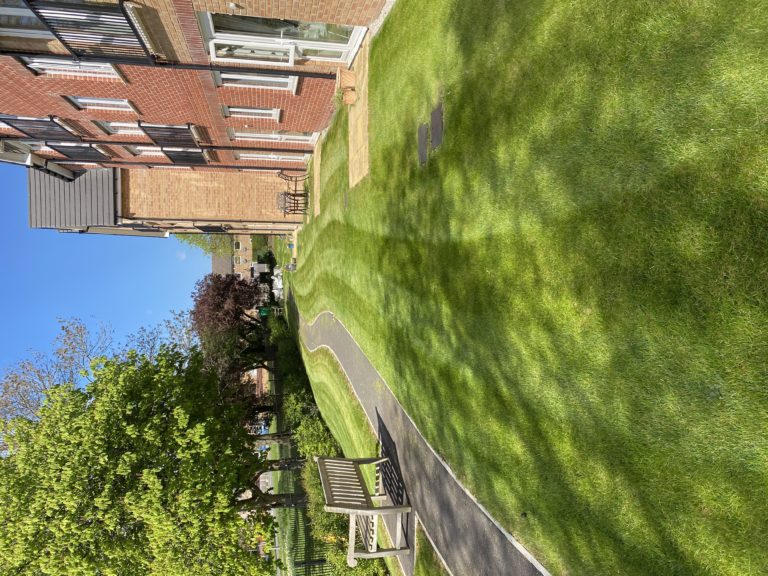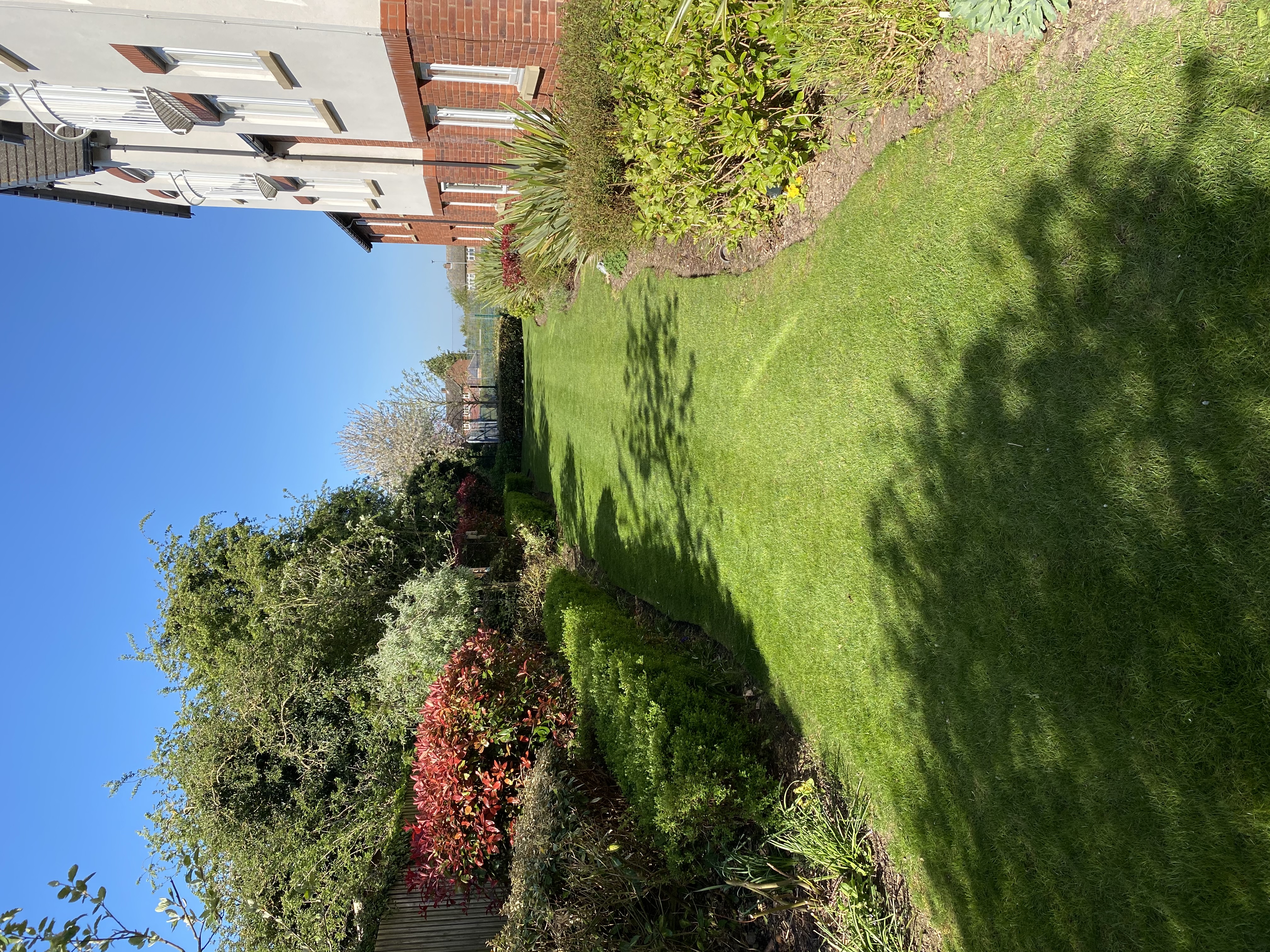 Commercial Grounds Maintenance Contracts in Leicester
Advantages of Professional Commercial Grounds Maintenance
Reducing Business Running Costs
If you are a business owner, you will realise that even small changes can have a positive impact on overall running costs. Planting deciduous trees in your grounds, which lose their leaves in the autumn, can ensure more heat from the sun passes into your office during the colder months of the year. This will reduce the overall energy cost for heating your work premises.
Attracting more customers
Looks are so important, especially in the commercial world. If you regularly invite customers or potential new business partners to your premises, the first thing they'll notice is the grounds. If the car park and grounds are not maintained to a high standard, then it will give negative thoughts to your customers immediately in regards to company presentation and quality. Firstly, spend time updating the signage that's visible on your business premises. This will instantly help your brand and company image. It's a good idea to start repairing any of the existing features like fencing or pathways, that have been left neglected. Hiring professional skilled grounds maintenance companies can help to create a long-lasting, positive impression and, ultimately, add value to your company. Advanced Gardens and Grounds have many years experience of commercial grounds maintenance and working with companies to improve & maintain their company image.
Improve work productivity
Keeping on top of your businesses ground maintenance can also have a tangible effect on the day-to-day lives of your employees. Over recent years there has been many different studies showing the effects that our physical environment has on our emotions and overall mental health. Research from the University of Warwick found direct links between an employee's happiness and their subsequent performance levels. If you want to retain your best members of staff, while also attracting the best new workers in your industry, creating an attractive, clean and well-designed environment to work in may be more important than business owners once thought.
We are confident we can beat any like-for-like quote on commercial grounds maintenance . Please give us a call and we will be happy to provide you with a free no-obligation quote.